---

P.I.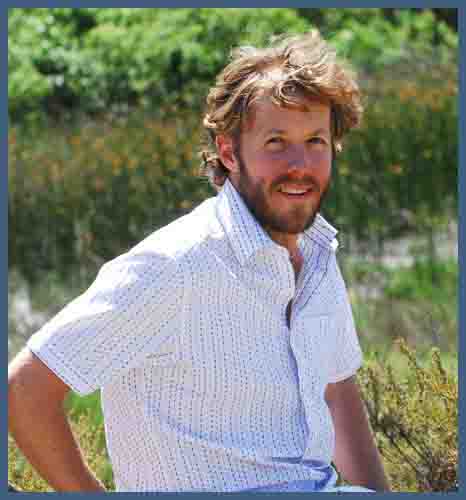 McCauley Lab 2016


McCauley Lab - deep in ecological thought. From left: Douglas McCauley, Stuart Graham, Lacey Hughey, Francis Joyce, Molly Hardesty-Moore, Ana Sofia Guerra, Caroline Jablonicky
Lab Researchers
Ana Sofía Guerra, PhD Student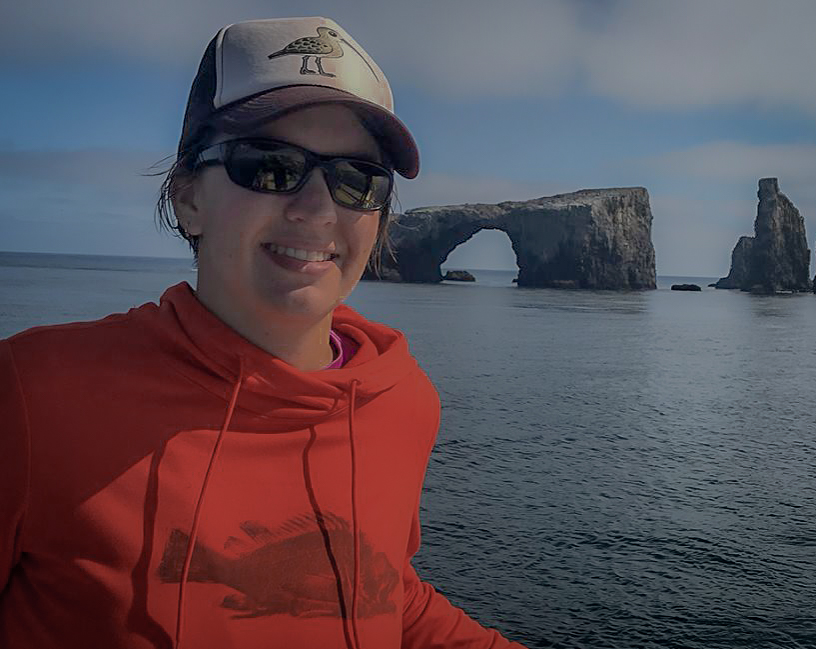 Ana graduated from Stanford University in 2013 with a B.S. in Biology.  She is interested in community ecology, behavioral ecology, and resource management. Before grad school she worked on several projects including shorebird habitat preferences, fish parasite ecology, manta ray movement ecology, and small-scale fisheries. For her PhD, she is studying fish schooling behavior on coral reefs and seabird nutrient deposition on the California Channel Islands. 
Erin Dillon
, PhD Student
Erin graduated from Stanford University in 2014 with a B.S. in Biology and Honors in Marine Biology. She spent the following two years as a fellow at the Smithsonian Tropical Research Institute in Panama, where she worked on developing a new paleoecological technique to extract and classify shark dermal denticles preserved in coral reef sediments. For her PhD, Erin is using denticle assemblages in modern and fossil sediments to reconstruct changes in the size and structure of reef shark communities over the last several millennia and explore how shifts in predator communities over time have influenced reef trophic structure. Her interests include community ecology, paleoecology, food webs, conservation paleobiology, and science communication.
Molly Hardesty-Moore
, PhD Student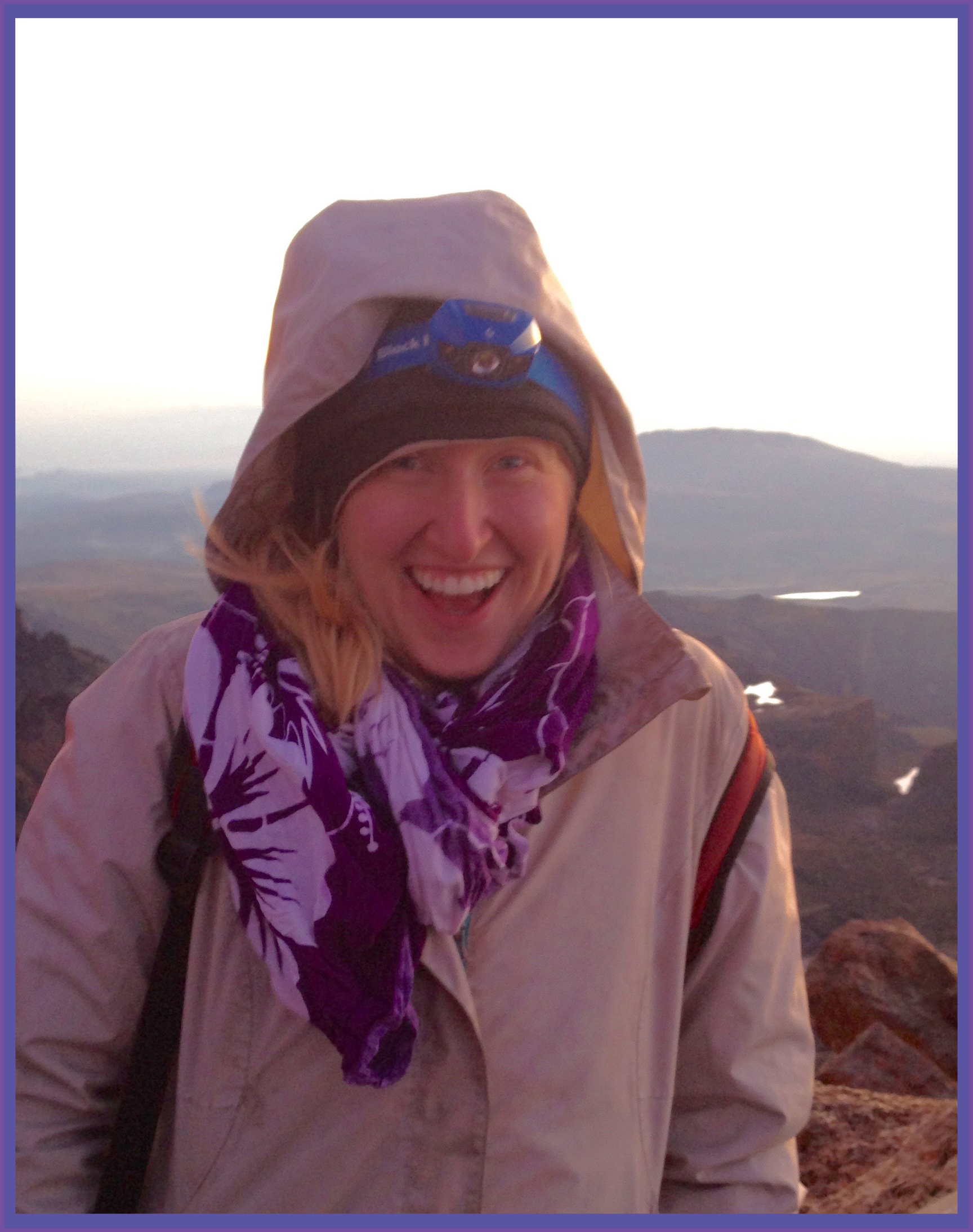 Molly is a Ph.D. candidate studying carnivore ecology and movement in human-dominated systems. She received her B.A. in Integrative Biology from UC Berkeley in Spring 2015. Her dissertation research delves into the secret life of urban mesopredators, such as raccoons, striped skunks, and Virginia opossums, using GPS tags and stable isotopes to understand their spatial ecology and coexistence in Santa Barbara County, with the goal of using this information to better inform management and reduce human-wildlife conflict. She is passionate about teaching, engaging students with the world around them, and mentoring the next generation of critically-thinking, environmetnally concious citizens.
Keenan Stears
, Postdoctoral Researcher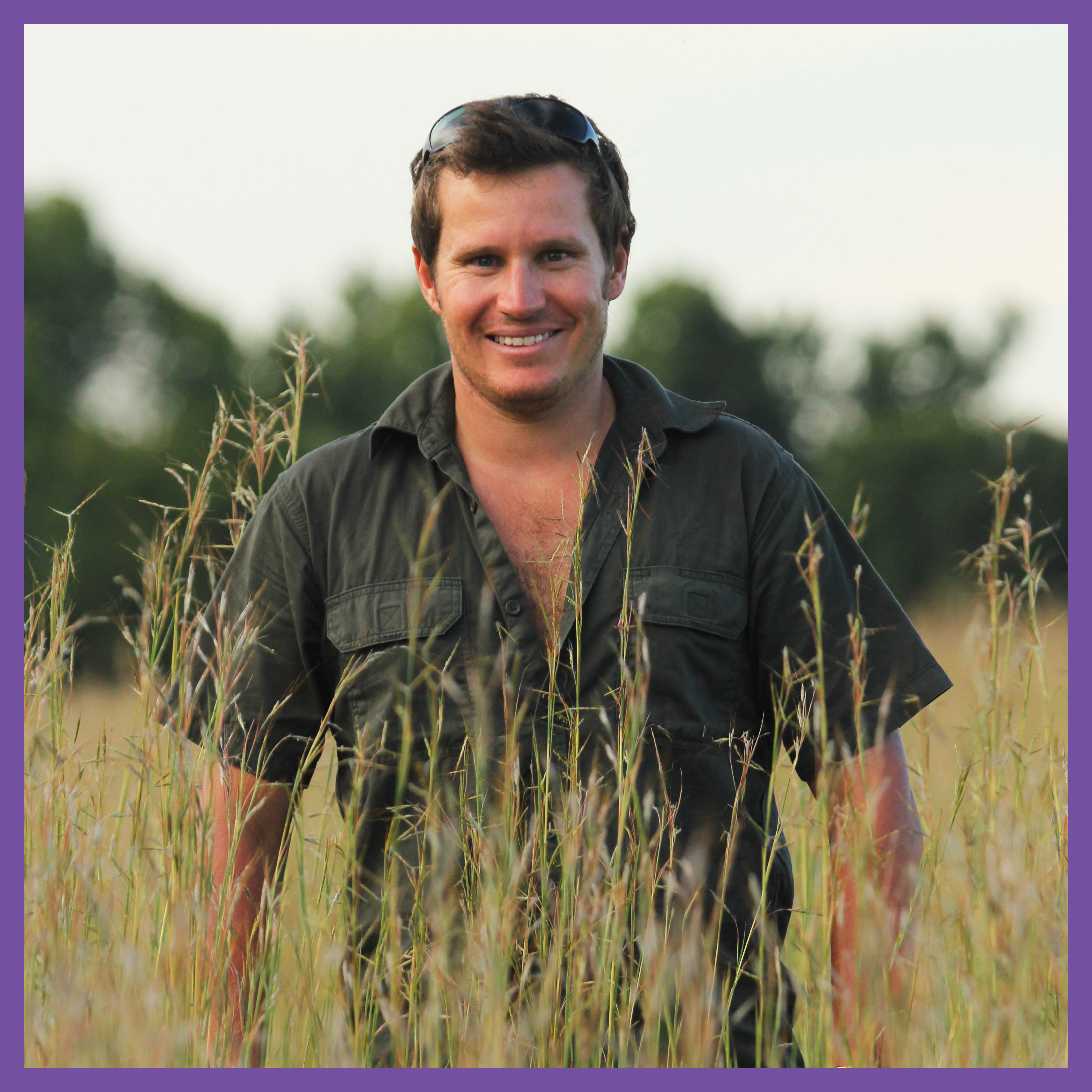 Keenan is a South African scientist that joined the McCauley Lab in 2015. Keenan worked as a game ranger near the Kruger National Park for two years where he realized he wanted to combine his knowledge of the African bush with research. He obtained his MSc (2012) and PhD (2015) from the University of KwaZulu-Natal in Pietermaritzburg, South Africa. Keenan's MSc concentrated on the influence of food quality and dominance on the foraging dynamics of group-living herbivores. For his PhD, Keenan investigated aspects of foraging ecology, wildlife management, and conservation of the oribi antelope in South Africa. His past research topics include understanding predator-prey interactions and how fear influences herbivore habitat use, vigilance, social and feeding behavior. Keenan is currently working on the watershed health and hippopotamus ecology project in Ruaha National Park, Tanzania.
Jacob Eurich
, Postdoctoral Researcher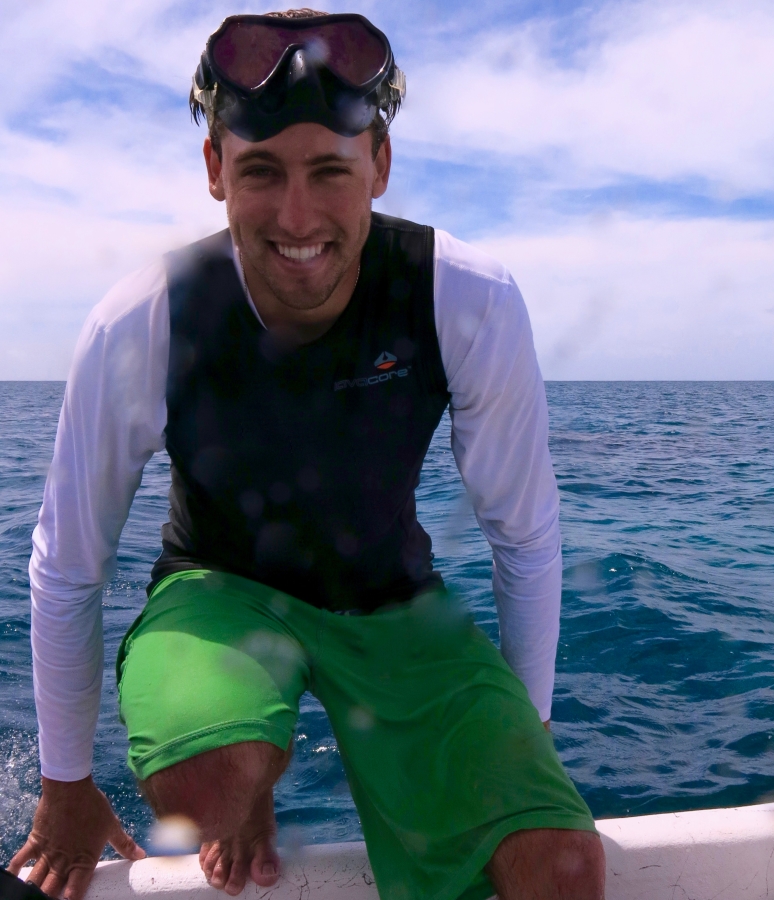 Jacob is a NSF Postdoctoral Scholar at the Marine Science Institute and joined the McCauley lab in 2018. His research addresses two key aspects of marine science that directly inform conservation strategies. His first objective focuses on the interactions between coral reefs and human communities. Jacob aims to understand how much coral reef-derived foods matter to human health and identify effective reef management practices that lead to levels and types of seafood consumption that promote human nutrition. His second research topic focuses on population and community responses of reef fishes to changes in habitat structure, with particular reference to coral cover, bleaching, and habitat complexity. Specifically, his PhD (2018, ARC Centre of Excellence for Coral Reef Studies and James Cook University) and past research topics include reef fish herbivory dynamics, competition and coexistence, and predator-prey interactions.
Past Lab Researchers
Lacey Hughey, PhD Student

Lacey graduated in 2007 from UC Berkeley with a B.S. in Conservation and Resource Studies. Her research interests include understanding how large mammals influence community dynamics and the role of protected areas in wildlife conservation. Lacey spent four years working for the US National Park Service on non-native deer management, tule elk population monitoring, and conservation of the western snowy plover.
Ashley Stroud, Researcher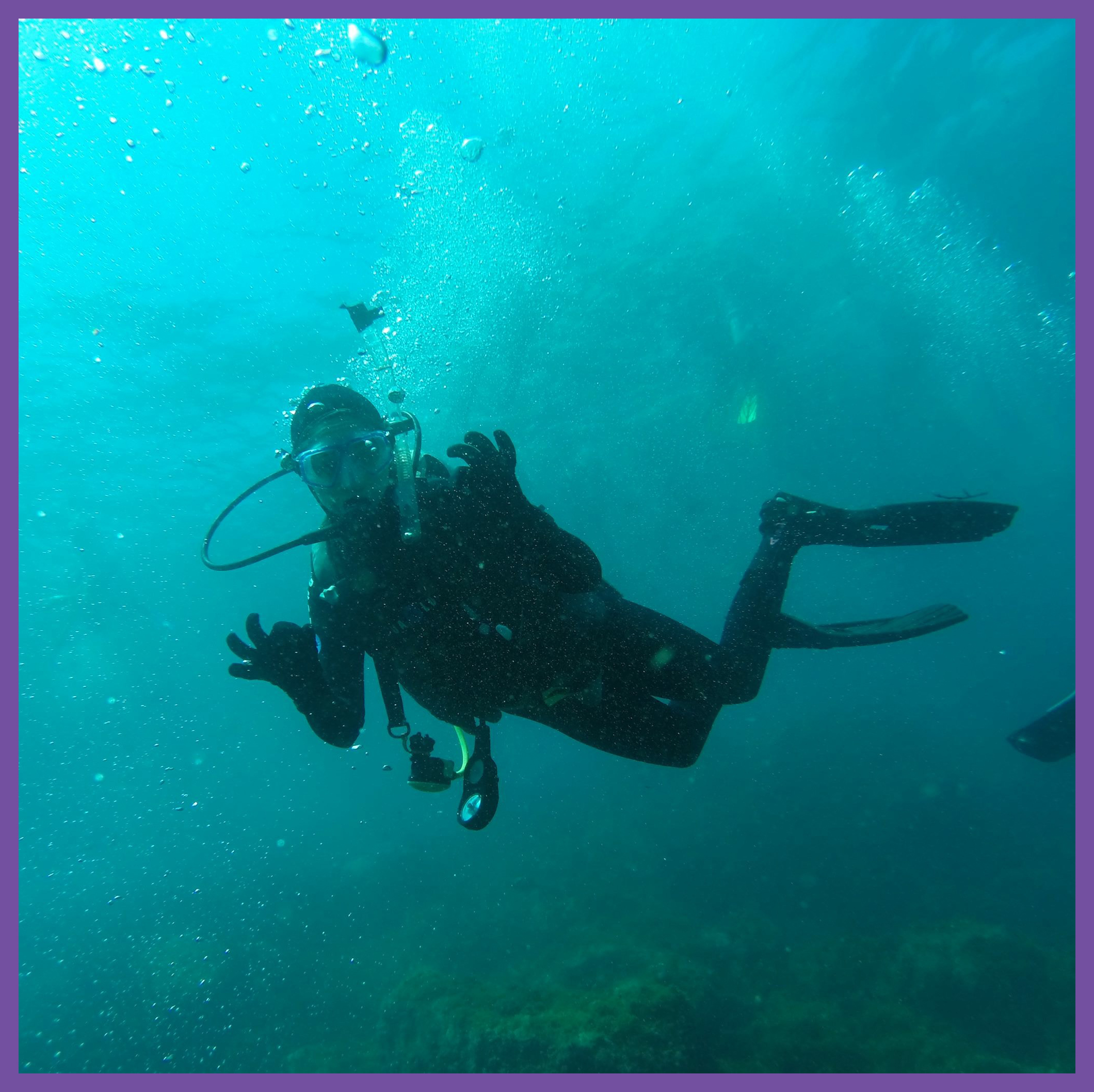 Ashley managed the operations of the McCauley lab at UCSB. She graduated from UC Santa Barbara with a B.S. in Biological Sciences in 2009.
Caroline Jablonicky, UCSB Lab Manager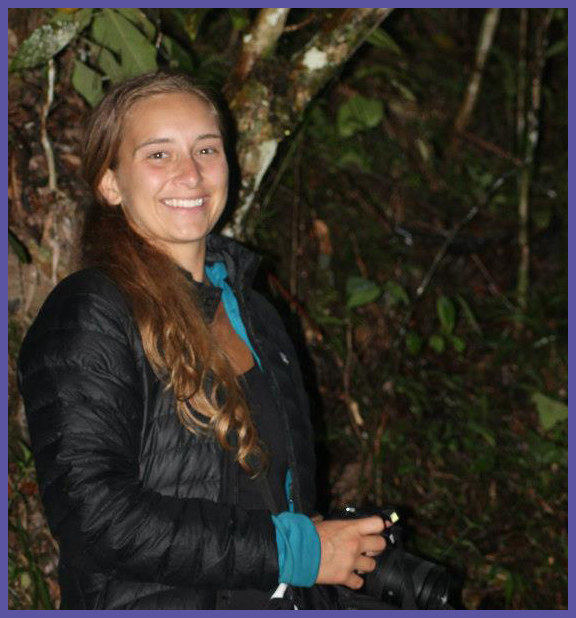 Caroline managed the operations of the McCauley lab at UCSB. She graduated from UC Berkeley in 2011 with a B.S. in Environmental Science and received her M.Sc. in Geographic Information Science and Technology from the University of Southern California in 2013. As a master's student she mapped the distribution of the Nile crocodile in the Mariarano river system of North-Western Madagascar.
Matt Snider, EEGCL Lab Manager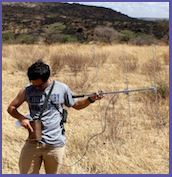 Matt was the manager of our Ecosystem Ecology and Global Change Laboratory (EEGCL) at the Mpala Research Centre. He graduated from the University of Maryland with a B.S. in Animal Science in 2009 and has spent most of the intervening time working on various projects in Africa, including recent stints studying Grant's gazelles in Laikipia, Kenya and lions in the Maasai Mara, Kenya. His principal research interests include behavioral and movement ecology of mammals with an emphasis on inter/intra-specific dynamics.
Ian Warrington, Researcher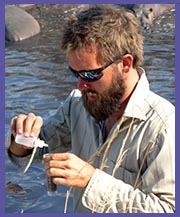 Ian managed McCauley lab research at the Mpala Research Centre and is presently analyzing data from his tenure as project manager. Ian earned a B.S. in Ecology at University of Alberta and has done ecological research in a diverse range of settings: studying brown bear ecology in Western Canada and Sweden, researching bonobo behavior in the DR Congo, and investigating Kea foraging in Canterbury. Ian's principal research interests are the movement ecology of mobile consumers and ecosytem ecology.
Paul DeSalles, MSc - Stanford University
Paul earned his B.S. and MSc in Biology at Stanford with a concentration in Marine Biology. Paul has been investigating how the spatial ecology of mobile animals influences ecosystem ecology using manta rays as model organisms. This work reflects Paul's larger interest in understanding the functional importance of consumers in communities and ecosystems.
Artur de Almeida Leme, former Researcher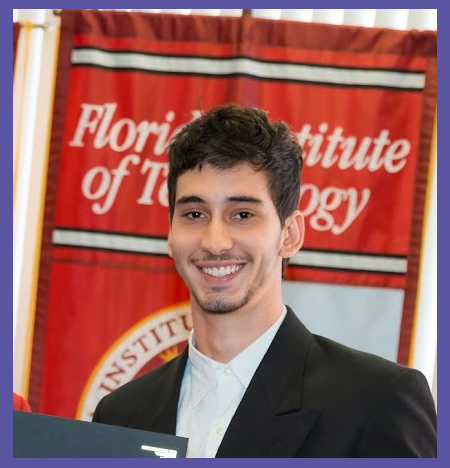 Artur is a Brazilian exchange student from the Federal University of Sao Paulo who assisted Dr. McCauley in researching giant sea bass. He is majoring in Interdisciplinary Marine Sciences and Technologies, a pioneer course in Brazil that relates all facets of the disputed ocean environment.
Symphony Yu, Researcher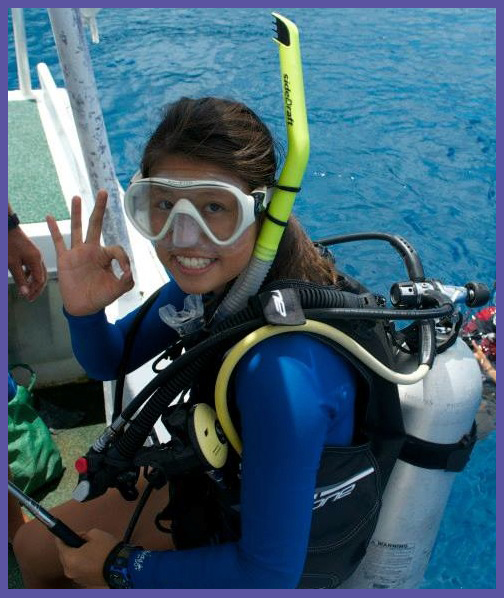 Symphony worked on using fisheries data to better understand the ecology of giant sea bass (Stereolepis gigas) in terms of habitat location, space use and population growth. She also helped to develop a potential app on a tablet platform that would measure basic parameters of fish herbivory in situ. Her research interests lie in marine ecology with applications to environmental policy and management. She graduated from UC Berkeley in 2014 with B.A.s in Integrative Biology and Psychology.
Francis Joyce, UCSB Lab Manager
Francis managed the operations of the McCauley lab at UCSB in 2014. He graduated from Bowdoin College in 2013 with a B.A. in Biology. He previously assisted with research on the ecosystem effects of hippos at the Mpala Research Centre, and has also worked on studies on forests in Costa Rica and the US. He is particularly interested in spatial ecology, behavioral ecology, and biogeography.
Cat Oreglia, former Researcher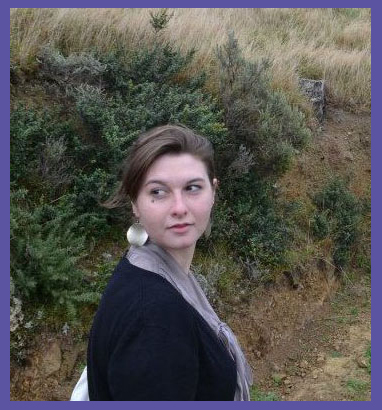 Cat worked on a project tracking the growth of plants and their level of herbivory using 3D techniques. She graduated from Boston University in 2013 with a background in Fine Arts and Biological Anthropology.
Undergraduate Researchers
Undergraduates play a critically important role in both the field and lab components of my research.

Undergraduate researchers in the McCauley lab 2014. From left: Jack Morrow, Duncan Proctor, Edward Trout, Douglas McCauley, Alan Nuñez, Hannah Cooperman, Halley Rainer, Grace Woo, Noelle Ocen-Odoge, Kristin Arakawa, Jazmin Murphy, Madison Mayho, and Thea Rogier (UCSB grad, research assistant). Not pictured: Maria Loberg, Andrew Lee.
Undergraduates in the field.
Field Technicians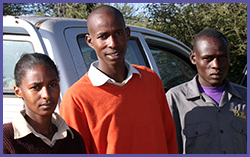 My research program in Kenya is supported by the invaluable and professional assistance of (from left to right) Everlyn Ndinda, Jack Silange, and Peter Lokeny.