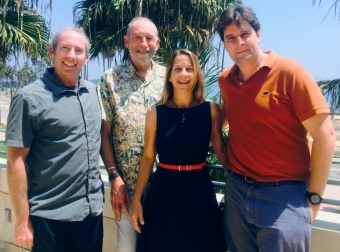 Restoring Ocean Health
More than a decade ago, California established marine protected areas (MPAs) in state waters around the northern Channel Islands off the coast of Santa Barbara. Several years later, the National Oceanic and Atmospheric Administration (NOAA) extended these MPAs into the federal waters of the Channel Islands National Marine Sanctuary.
To evaluate whether the MPAs are meeting their ecological goals, marine scientists from the Partnership for Interdisciplinary Studies of Coastal Oceans (PISCO) have been monitoring these rocky reef and kelp forest communities. Three UC Santa Barbara PISCO scientists have now published an analysis of 10 years of monitoring data for the MPAs in the Channel Islands network. The results appear in the journal Scientific Reports.
Related Links