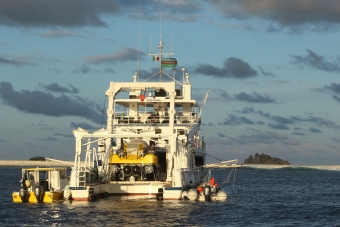 What Two Decades of Change on Clipperton Island Looks Like
It was with huge excitement that I learned that I would be traveling to Clipperton Island for a National Geographic Pristine Seas expedition, because this would be my second trip to this remote coral reef. My first visit here was almost two decades ago, in 1998. I was a graduate student on my first real remote expedition.
Now, as a more seasoned marine biologist, with many remote expeditions under my belt, I jumped at the chance to revisit this remote, isolated atoll and assess firsthand any changes that had occurred.
Related Links