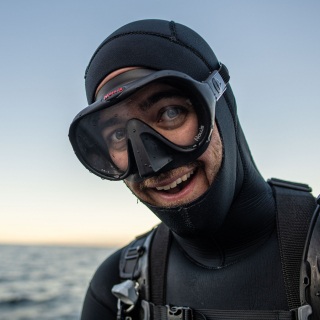 Chris Honeyman
Field Scientist and Project Manager
Email:
choneyman@ucsb.edu
Office:
3008 Marine Science Building
Education
B.S. Aquatic Ecology, UC Santa Barbara
Research Area
I am interested in the intersection of nearshore marine ecology, ichthyology, and conservation. As the lead field scientist for UCSB's California Collaborative Fisheries Research Program (CCFRP), I work to monitor groundfish populations across California's MPA network, identifying and addressing questions critical to the success of state conservation goals. Currently, my work contains a hearty mix of both field and empirical components, and I pride myself on collaborating with a diverse and talented group of scientists, community members, and resource managers.