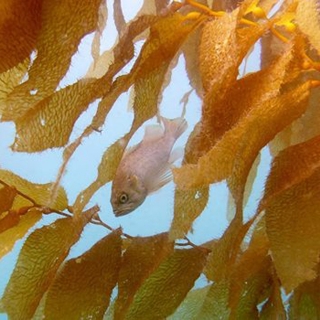 Marine Conservation, Fisheries and Marine Protected Areas
Critical to our ecological understanding and protection of reef communities is our ability to distinguish natural dynamics from changes caused by local or global human influences.  Ultimately, our goal is to understand and predict how environmental change (including human impacts) influences physical and ecological processes and how communities respond to such changes.  We can gain fundamental insights into the structure and function of marine ecosystems by examining changes in community dynamics inside marine protected areas (MPAs), following the recovery of predators, or by studying ecological processes in intact predator-dominated systems, with minimal human impacts (e.g. our work in Palmyra Atoll). In addition, much of my labs work has taken place in 'biogeographical transition' zones and I am beginning to investigate the effects of climate change on communities in these regions (e.g. California Channel islands, Portugal).
Stemming from our long-term and large-scale observational work along the California coast, we are interested in understanding the mechanisms responsible for driving observed trait variation among individuals and across populations. Understanding how ecological (e.g., environmental gradients, trophic interactions) and anthropogenic (e.g., fishing) processes affect variation has significant implications for conservation and management.